WeHybrids is a collaborative, participatory and multidisciplinary project, aiming to bring together diverse creative voices to explore the relationship between art and politics. The collective aims to identify and explore the participants' individual and collective agency in a creative, but also very practical and hands-on way.
The Laboratorium took place in both the digital and the physical sphere in the two months prior to the elections. It consisted of an online workshop and interventions in public space.
Prior to the workshop, each participant received a welcome pack consisting of words borrowed from various political theory texts. We then experimented with them together to compose new meanings and voted on quotes that resonated with us the most strongly.
I then started experimenting with visual interpretations of our chosen quotes. Having enjoyed the tactile nature of the hand-cut cards and the extra handwritten words, we decided to incorporate them in all their imperfect glory. I collected samples of our participants' writing and photographed card arrangements for a few different formats.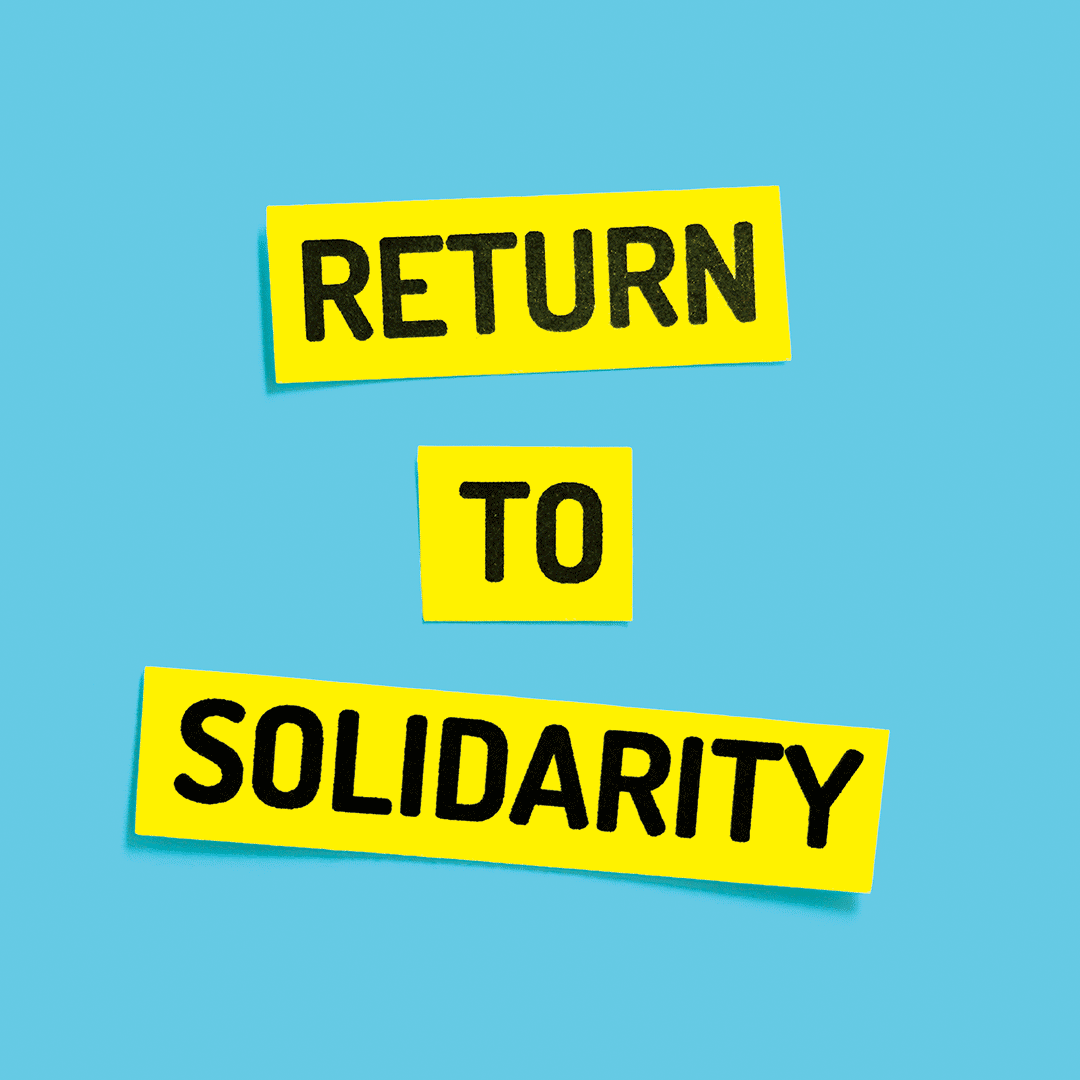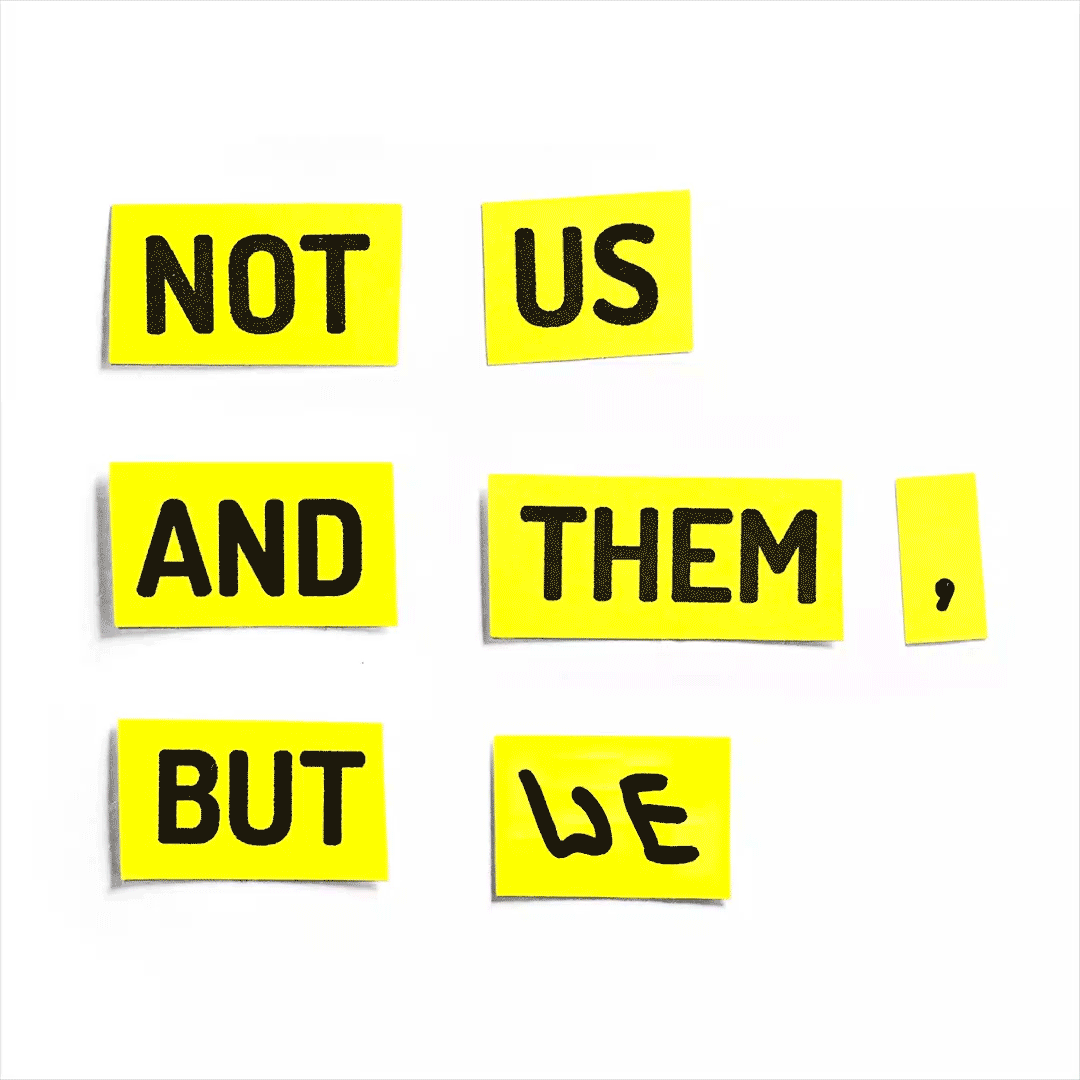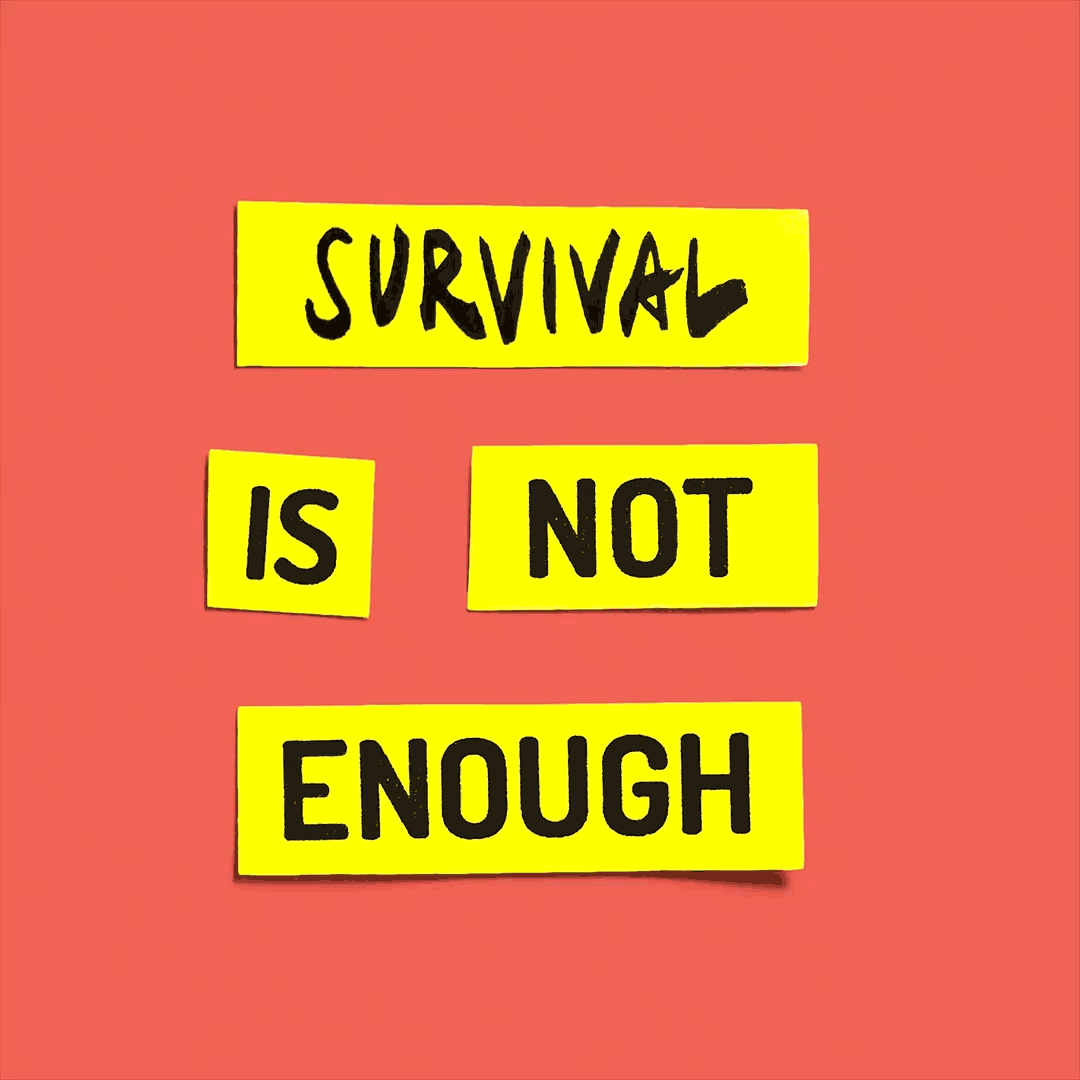 The materials and ideas collectively created during the workshops were translated into a series of postcards, stickers and badges, which entered the public space. Placed along our daily paths, they brought the political into our everyday routine and invited us to pause and reflect.
Left photo: Magda Oljejor
I also brought the quotes together in an 8-point manifesto poster drawing from our original bold colour palette but also including some looser typographic experiments.